Venue & Hospitality
Conference Dates: August 15-16, 2018
Hotel Services & Amenities
Audio/Visual Equipment Rental.
Business Center.
Business Phone Service.
Complimentary Printing Service.
Express Mail.
Fax.
Meeting Rooms.
Office Rental.
Photo Copying Service.
Secretarial Service.
Telex.
Typewriter.
Video Conference.
Video Messaging.
Video Phone.
ATM.
Baggage Storage.
Route Map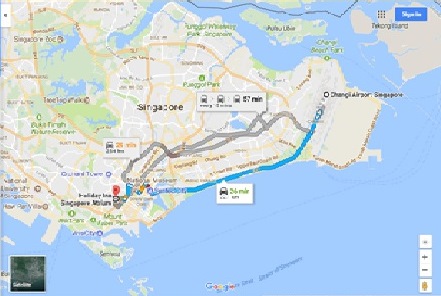 About City
Singapore, an island country in Southeast Asia lies one degree (137 kilometres (85 mi)) north of the equator, at the southern tip of the Malay Peninsula, with Indonesia's Riau Islands to the south and Malaysia to the north. Singapore's territory consists of one main island along with 62 other islets. Singapore is a global commerce, finance and transport hub. Singapore is a medical tourism hub; almost around 200,000 foreigners seek medical care each year.
The skyscrapers and subways of a modern, affluent city with a medley of Chinese, Malay and Indian influences and a tropical climate, with tasty food, good shopping and a dynamic night-life scene make a great stopover to the region. The diversity of food is touted as a reason to visit the country, and the variety of food representing different ethnicities is seen by the government as a symbol of its multiculturalism.
A tropical rainforest climate is seen in Singapore with no seperate seasons, uniform temperature and pressure, high humidity, and abundant rainfall. Temperatures range from 22 to 35 °C (72 to 95 °F). While temperature does not vary greatly throughout the year, there is a wetter monsoon season from November to January. The average temperature in the month of August is 24 °C to 30 °C