Day 1 :
Keynote Forum
Southern Illinois University
USA
Time : 10:15-10:50

Biography:
Kathleen Campbell, PhD is a Distinguished Scholar and Professor at Southern Illinois University (SIU) School of Medicine. She served on the American Academy of Audiology Board of Directors, received an American Academy of Audiology Presidential Citation for her work in developing professional practice standards for the American Academy of Audiology, American Speech Language and Hearing Association and the Department of Veteran's affairs. She also received two Medical Innovators Awards and is a fellow of the American Speech Language and Hearing Association. She authored Essential Audiology for Physicians and edited/authored Pharmacology and Ototoxicity for Audiologists. She has received over 60 grants from National Institutes of Health, US Department of Defense and other agencies for her research in otoprotective agents and is the sole inventor for the protective agent D-methionine patents.
Abstract:
In the future, possibly within 5 or earlier, we may be able to prevent or reduce permanent noise- and drug-induced hearing loss by pharmacologic otoprotective agents. Research suggests these agents may be given before or in some cases even after drug or noise exposure. This presentation will review current research in otoprotective agents for drug- and noise- induced ototoxicity including Dr. Campbell's own research with D-methionine as an otoprotective agent. This presentation will emphasize oral agents in or approaching FDA approved clinical trials. These agents could change audiologic and otolaryngologic practice. These agents are currently in or approaching clinical trials to prevent cisplatin-induced, aminoglycoside induced and noise induced hearing loss. Dr. Campbell's own clinical trials with D-methionine, funded by the US Department of Defense and under FDA IND approval, are currently in a Phase 3 clinical trial at Ft. Jackson to prevent noise induced hearing loss and tinnitus at Ft. Jackson. This clinical trial and Dr. Campbell's research was featured on the front page of the Wall Street Journal in 2015. Further some otoprotective agents for cisplatin induced hearing loss have the potential to reduce other side effects of cancer treatments.
Keynote Forum
College of Physicians and Surgeons
Pakistan
Time : 10:25-10:50

Biography:
Kalimullah Thahim is a medical Doctor having 42 years of experience in the field of medicine and 24 years teaching experience in undergraduate Medical Colleges. In addition to his profession as an ENT Surgeon, he also has the passion of Medical Education. He is presently working as a Professor and HOD in Department of ENT, Chairman Department of Medical Education Sir Syed College of Medical Science. He has trained more than 5000 undergraduate and 50 post graduate doctors. Award received on 300 cases of foreign body in aero digestive tract.
Abstract:
Nasopharyngeal angiofibroma is a benign yet aggressive and destructive vascular lesion of head and neck tumor affecting predominately male between the age group of 12 to 20 also called Juvenile Nasopharyngeal angiofibroma. This retrospective study presents surgically treated patient of juvenile nasopharyngeal angiofibroma. In this study, we discuss major presenting complaints, correlation of radiological and intra operative methods along with the factors affecting the recurrence of juvenile nasopharyngeal angiofibroma. A study of 35 cases of juvenile angiofibroma was conducted from year 2000 to 2010 at Karachi, Pakistan, mostly male adolescent with age ranging from 12 to 20 years. First five cases were operated by trans-palatal approach, while the subsequent 10 cases were operated with lateral rhinotomy, 15 cases with lateral rhinotomy with lip splitting and reaming 4 cases with extended lateral rhinotomy approach within 24 hours of preoperative embolization of internal maxillary artery. One patient age 12 was presumed to be adenoid, later turned out as JNF was approached through endoscope and later removed without embolization. All other patients were preoperatively embolized with the result that intra operative bleeding reduced to an average of 700 ml of blood. Lateral rhinotomy incision was found to be good exposure in wide spread case of tumor while trans-palatine approach proved good result only in cases where the tumor was confined to nasopharynx. Extended lateral rhinotomy approach provides wide exposure for removing the tumor extending into infratemporal fossa and skull base
Keynote Forum
Ryoji Tokashiki
Tokyo Medical University
Japan
Time : 11:30-11:55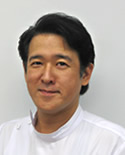 Biography:
Ryoji Tokashiki graduated from Tokyo Medical University in 1990. He is a Professor of Tokyo Medical University since 2008. In 2010, he opened his own practice "Shinjyuku Voice Clinic" focusing on voice disorders. He performed over 200 voice surgeries for vocal fold paralysis (UVFP), spasmodic dysphonia and achieving promising outcome. He also performed over 500 office surgeries annually for vocal fold lesions such as polyp, nodule, cyst and injection laryngoplasty. His practice also treats a lot of functional voice disorder patients including stuttering. At present, he is interested in analyzing brain activity when phonation using functional MRI.
Abstract:
Objective: In this presentation, I will talk about the passive movement of paralyzed arytenoid (Jostle's sign) in UVFP (unilateral vocal fold paralysis) and think about necessity of arytenoid adduction (AA).
rnrnIntroduction: We have examined the movement of paralyzed arytenoid of UVFP by three-dimensional computed tomography (3DCT). We detected the cricoid and arytenoid cartilage and compared these status when inspiration and phonation. In all cases, even in light cases, the paralyzed arytenoids were passively displaced cranially which we consider the most important etiology of UVFP. There are some surgical procedures for UVFP such as injection laryngoplasty, type 1 thyroplasty, AA or others. Each procedure is useful but we think the voice acquired by AA is better than others because only AA can resolve this passive movement. String needs tension to produce good sound and two support points, the anterior commissure and adducted vocal process, should be fixed to obtain tension. The meaning of AA is not resolve wide posterior glottal chink, but reproduces two support points to obtain good vocal fold tension.
rnrnMethods: Fenestration approach for arytenoid adduction –what is deferent from other AA? - AA is performed through a fenestration of the thyroid ala. Usually additional type I thyroplasty is needed to restore volume of the thyro-arytenoid muscle. Key of this surgery is no release of the cricothyroid joint and the cricoarytenoid joint. If one or both of these joints is opened, the vocal fold sometimes loses its tension and patients voice wouldn't improved. As the surgery is performed local anesthesia, surgeons can check patient's voice during surgery result in no risk of voice worsening.
rnrnResults: Over 100 cases of UVFP were treated by this procedure since 2007. There were no patients whose voice didn't improve and most of all patients achieved an MPT of over 10s and an MFR of fewer than 200ml/s. Only one patient needed tracheotomy because of laryngeal edema after surgery.
rnrnConclusions: Arytenoid adduction reproduces natural adduction and resolves the passive movement giving the vocal fold "tension".rn